5 February 2017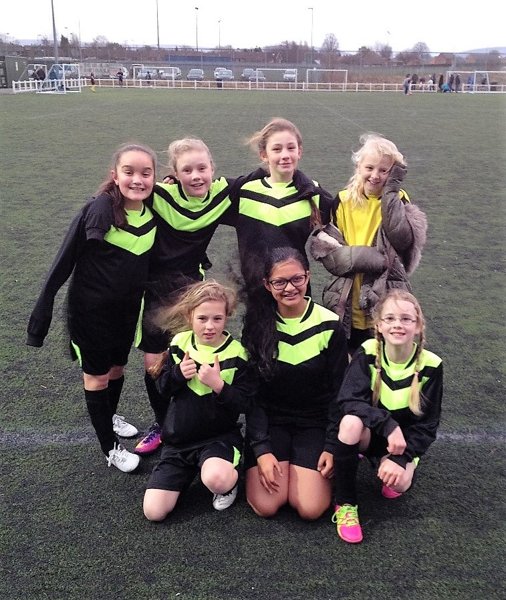 Year 5 and 6 students from Linden Road Academy attended a girls' football competition on Thursday 2nd February 2017 against other schools in Tameside. This was hosted at Curzon Ashton.
The students in the squad were Jamie-Leigh Walsh, Jessica Shah, Georgia Hancock, Cassie Wilson, Maliah O'Toole, Natalia Wood and Skye Ryan.
In the first game Linden Road played Broadoak school and we started the game brightly scoring a goal within 2 minutes courtesy of Skye finishing under the keeper from close range. This meant that Linden Road started with a 1-0 win. We played straight after this game against Moorside and tiredness showed as the game ended in a dour 0-0 draw. In our final game, we played against local rivals St John Fisher. Linden Road peppered the St John Fisher goal but could not find a way through a resolute keeper. In St John Fisher's only attack of the game they managed to score a goal, however, Linden Road never give up and after a fantastic shot from Maliah O'Toole lifting the ball over the keeper's head from 15 yards we managed to return the score line to a draw. With seconds remaining we almost snatched the win with a mesmerising run from Jamie-Leigh but the finish just lacked the power to beat the keeper.
Overall, the girls showed fantastic courage, sportspersonship, teamwork and encouragement towards themselves and others.
We are extremely proud of the effort of everyone and you are a credit Linden Road.
Goal of the match was scored by Maliah O'Toole.
Player of the match voted for by team was Skye Ryan.
Player of the match from Mr Coleman was Jamie-Leigh Walsh.
#lindenlegends